Join the Summit Community with 100's of fellow Creatives!
Master Photoshop and unleash your creative genius!
Join Summit Now: FREE Trial!
Your Summit membership will automatically renew at $27/month after your trial. There are no long term commitments and you can cancel any time!
---
Master Photoshop on our proven success path!
Let us be your guide on your journey towards Photoshop mastery. You'll consistently improve, month after month.
---
Shift Art Community Support
As a Summit member you'll be joining a community of amazing Photoshop artists. The camaraderie and support among Summit members is incredible. You'll feel right at home with enthusiastic fellow artists!
Master New Photoshop Skills Monthly
Summit members enjoy a new topic every month with our monthly Summit Cycles! We dive deep into topics and skill sets that will elevate your art and let you progress on your path toward Photoshop mastery.
Showcase Your Artwork
As you improve your Photoshop skills you'll have plenty of ways to show off your new artwork! You'll be able to post on our Summit Facebook group for fast feedback, as well as numerous Summit member galleries!
Easy Access to Instructors
With our monthly online Q&A Session and Facebook group, you'll have easy access to Summit instructors. We pride ourselves on seeing Summit members improve and grow as artists, and feedback is essential in this process.
---
Here's What's Included with Summit:
You'll have full access to all Summit Cycles so far, PLUS one new Photoshop skill-set every month, keeping you on a constant path of improvement!
Water Effects Summit [Cycle 19 New!]
Plugins Summit [Cycle 18]
Photo Effect Summit [Cycle 17]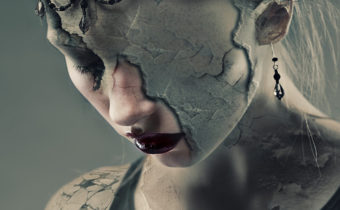 Portrait Effects Summit [Cycle 16]
Special Effects Lighting Summit [Cycle 15]
Special Effect Styles Summit [Cycle 14]
Blur & Sharpen Summit [Cycle 13]
Advanced Compositing Summit [Cycle 12]
Finishing Touches Summit [Cycle 11]
Color Grading Summit [10]
Master Your Brushes Summit [Cycle 9]
Artistic Landscapes Summit [Cycle 7]
Painterly Effects: Filters and Art Brushes Summit [Cycle 6]
Artistic Effects Summit [Cycle 5]
Master Curves Summit [Cycle 4]
The Illustrative Style Summit [Cycle 3]
Matte Painting Summit [Cycle 1]
---
100's of Happy Summit Members!
Activate Your Free Seven Day Summit Trial Here!
Experience Summit and get full access to all Summit Cycle Videos, Tutorials, Challenges, Live Workshop recordings, Private Facebook Group, Bonuses and more!
Get full access to all of Shift Art Summit right now!
Click Here to Start Your Free Trial!