Using skin materials across genders and generations
Did you know that you can use one figures skin materials on any other figure in that same gender and generation?
So if you want different skin tones or makeup, look to see what other characters offer.
If you use the makeup of one figure, you will have to use the base skin materials, too, as the makeup will change the color on the face. Lip and eye color are often separate, so can usually be applied without changing base maps.
To do this, load the character you wish to use. For this example, chose a Genesis 3 character, Cassiopeia.
In the Content Library tab go to the Genesis 3 Female Character tab, scroll to the figure whose skin and makeup you wish to use. I chose BD Aether. Select the Iray if using the Iray render mode.
With the figure selected, click on the base skin, then add the rest of the changes. In this case, I chose the eyelashes, eye color 04 and Aether Fantasy 03.
Our Daz Studio Courses:
---
---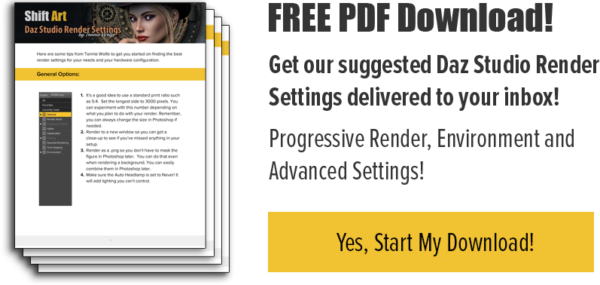 ---