DAZ Contents
If you buy videos, Photoshop brushes, and other content that is not for use in DAZ Studio, it will still show up in the Install Manager. When you try to install it, you will get an error message that the Install Manager couldn't find the path. This content needs to be downloaded manually to a location of your choice. To do this:
1. Log in to DAZ Studio's web page and go to your account by clicking on the little blue person located next to the cart in the upper right-hand corner.
2. Go to the Product Page. The link is found in the line of blue icons along the top of the page.
3. On the product page, if the purchase was recent, then the item should be at the top of the list. If you know the name of the item, but purchased it awhile ago, then click on the name icon located under "Sort by." (See Image for the Following Steps)
4. In the filter menu, type in the exact name of the product. The search engine is very poor. I've spent too much time looking for the name of an item in the shop so I could type it into the search engine to find it.
5. When you type the correct name into the search filter box and click enter, it will add a link to the very bottom of that column.
6. Click on the link. This will bring up the download page.
7. Click on the Manual Download not the Install Manager and save the zipped file to where ever you store similar content.
8. Your Install Manager can get quite crowded with names of things you either don't want to install or can't download this way. For example, if I have a file that comes in both DAZ or Poser format, I hide the Poser files and don't download them as I will only be using the DAZ Studio formats. This saves room on your drive. Note that Poser files will be tagged as Ps, CF, and PoserCF.(See the Second Image)
9. To hide selections, check the box to the left of all files you wish to hide. Once selected, right click on one of the files. Select "Hide Packages" then "All Selected." To find hidden files, click on "Display Hidden" in the upper left-hand corner. This process saves room on your computer and keeps your download queue clean.
Our Daz Studio Courses:
---
---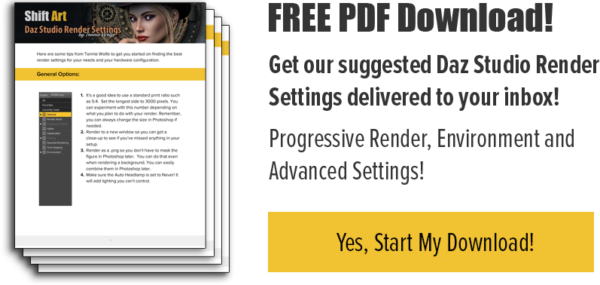 ---