Q&A: Which generation to buy in the DAZ studio 3D shop?
So many choices and not enough money… the dilemma of what to buy in the Daz Studio Shop.
"I recommend starting with a single generation, usually Genesis 3."
A bit of background… Genesis 3 and 8 both provide quality skin, clothing, poses, expressions, and renders. Generations from Victoria/Michael 4 to Genesis 2 have improved with each generation.
However, there are good products in those generations and I own a fair number of them. They can just be a bit more challenging to use.
Genesis 3 and Genesis 8 are created with the same UV map and bones. That means the movements and materials could fit across the board, "could" being the key word here. I have used G3 materials on G8 figures with and without problems.
The materials for G3 and G8 do vary in quality. There are really good materials for both. And really poor materials for both.
Many artists create both a G3 and a G8 version. My personal opinion as to why the G8 base pose is different from G3 is because, at a basic level, the two are very similar. It is partly the base pose that makes easy transfer of clothing and hair difficult.
One advantage that I would mention with Genesis 8 is the Power Pose tab. In particular, it can really help with managing expressions. That being said, I have managed without this tab for much of the time I've used DAZ. I can create effective poses and expressions using the pose controls in the Parameters tab.
There are also more dForce clothing available for Genesis 8. That may or may not be an advantage, given the challenges dForce offers.
So why G3?
First is the money. You can find better deals when buying items for G3 figures.
Secondly, you can much more easily transfer clothing and hair from V/M 4, Genesis, and Genesis 2 to a Genesis 3 figure. Without an add-on script or going through a series of adjustments on each item, transferring any of these to a G8 figure is difficult.
Riversoft Art and Sickleyield have together produced a series of scripts which expedites the transfer of clothing and hair between generations. I am slowly adding these to my content library. Here is a link to Riversoft's store in DAZ Studio: Riversoft Store in Daz Studio.
When G8 first came out, I did not purchase much because it was not easily backward compatible. These days, I buy what calls to me, though my purchases are largely limited to Genesis 3 and 8 because they are easier to work with and material quality has improved with both.
Bottom line, there is no right or wrong decision. What will be your choice?
Our Daz Studio Courses:
---
---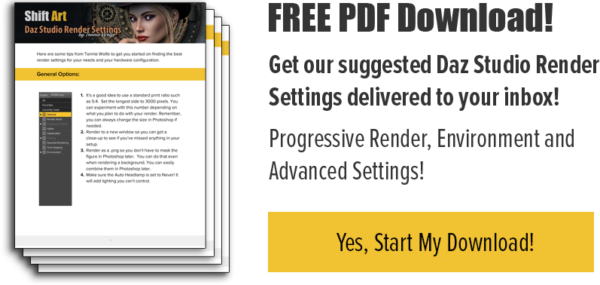 ---