How to pose fingers and props realistically
When you are posing your figures or props, check out pictures of live models. Look at the asymmetry, the body is never perfectly mirrored. Check the position of hands, including the fingers.
Look at the relationship between the spine, shoulders, and hips. Look at where the irises are in relation to the eye opening. For animals, look at the position of legs, tails, paws, hooves, and fur or hair.
If you are doing a portrait, check out the poses and lighting of photographers or painters. As DAZ Studio artists, we can copy real life, even if we are creating a painterly image or fantasy. It's a great idea to use reference images and read a few articles on drawing the human body.
Here's one example of an artist's journal that has some good info – John Choi's Journal
Our Daz Studio Courses:
---
---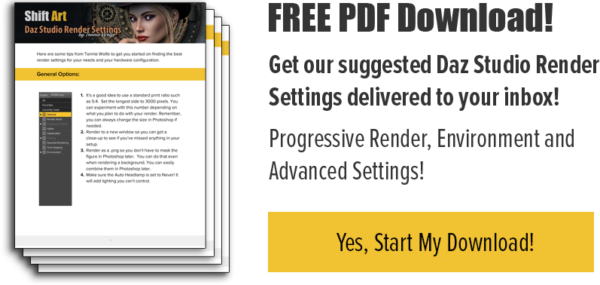 ---